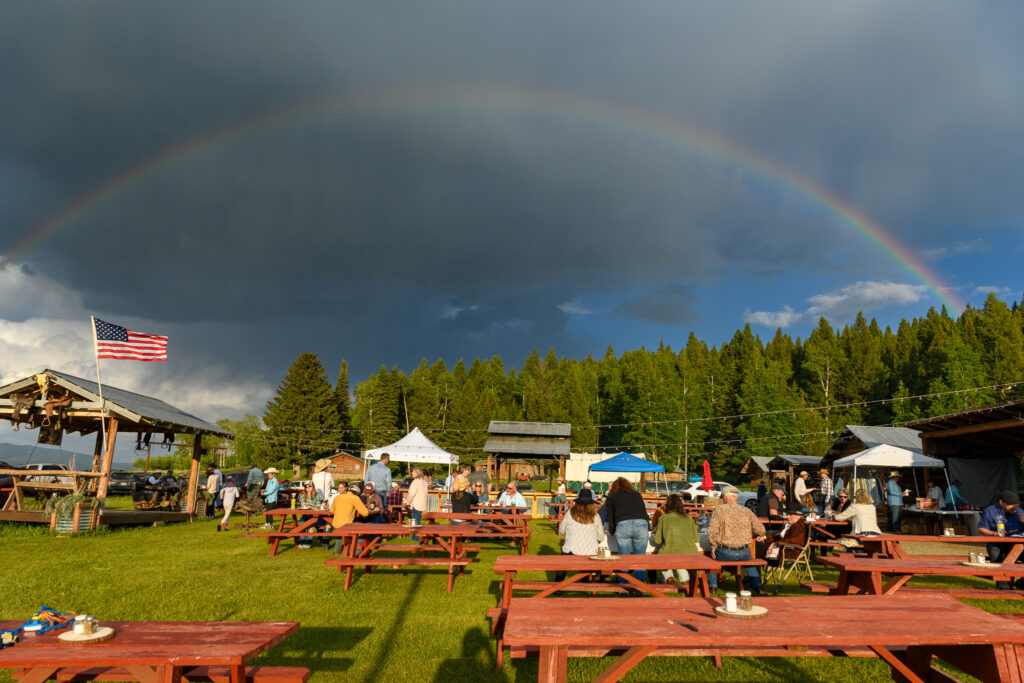 What an exceptional event we had this year. We had the "old guard" who represents the folks who have dedicated themselves to fisheries protection and improvements for years. The Henrys Lake Foundation members who serve tirelessly, giving of themselves repeatedly. Those folks who have made the foundation. They have witnessed the ups and downs of our organization and now are proud to be representing an organization that undoubtedly is at the forefront of the Henrys Lake habitat enhancement.
And then we had a bunch of new folks. People who either have seen the differences the organization has made or were curious about the level of our commitment. If the annual event is an indicator, those folks know now that we are making a difference. They heard our stories of success, and they witnessed our commitment to the resource firsthand. They appreciate the uniqueness of our organization. Contributions go directly to project work. No staff salaries here. For over 40 years we have spent members contributions wisely and directed those funds directly to project implementation or to funding to make IDFG hatchery production better. The HLF has contributed hundreds of thousands of dollars directly over that 40-year period and has leveraged many times that amount directly for habitat protection. Just this year alone we have committed approximately $35,000 to protect and improve the resource.
With that said, thanks are in order. First to our board members. From directly purchasing our auction items to contributing many hours on a volunteer basis, we applaud you. Our board members never seek acknowledgement. For them, knowing that they are doing good for our fishery is reward enough. But it should be noted that even the beverages for our event are donated by board members "behind the scenes." They pony up thousands of dollars annually so more funding can go directly to fisheries improvements.
Our membership deserves recognition as well. Quite honestly, they also give without concern for accolades. They are our force that makes all these projects possible. Sometimes folks contribute large sums of money and request anonymity. Others contribute what they can, and they are just as critical to our success. Thanks also to the folks who are not currently members but chose to attend our event. We hope you become a member but thank you regardless.
We cannot say thanks enough to our private landowners. It was good to see those folks attending our event. Our restoration efforts are focused entirely on private ground. Without our landowners, we do not exist.
We also applaud IDFG Fisheries Biologist Nathan Tillotson. He attended the event and gave an outstanding presentation. We thank him for his wiliness to participate. And once again, thanks to Meadow Vue Ranch for putting on a magnificent event for us. We have found a home for our annual event and it fits perfectly.The Henrys Lake Foundation again raised monies at our annual event to perpetuate our fishery. We had over one hundred folks take time out of their busy schedule to sign up for the event. We encourage folks considering membership to do so now. You too can be a part of an organization that has only one major goal; To protect our fishery for future generations.